We Provide A Variety of Concrete Services and New Concrete Installations That Serve The Varying
Needs of Our Customers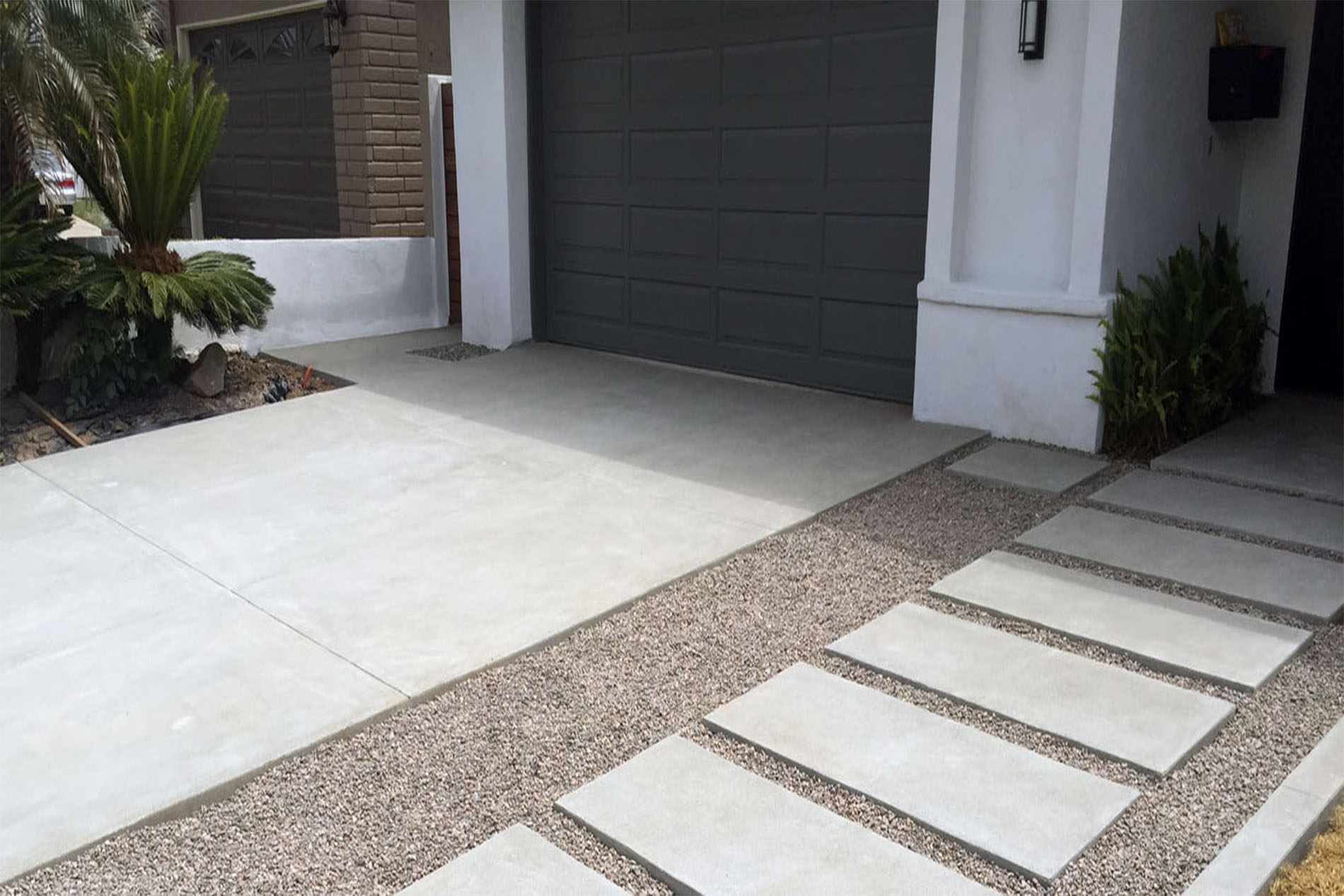 It's no secret that a well-designed driveway really enhances the overall look of a house. It is your home's first impression to your guests. Let Exterior Improvement build the perfect "Welcome Mat" for your home. We can provide all serviced needed, from ready mix concrete delivery to pouring and paving.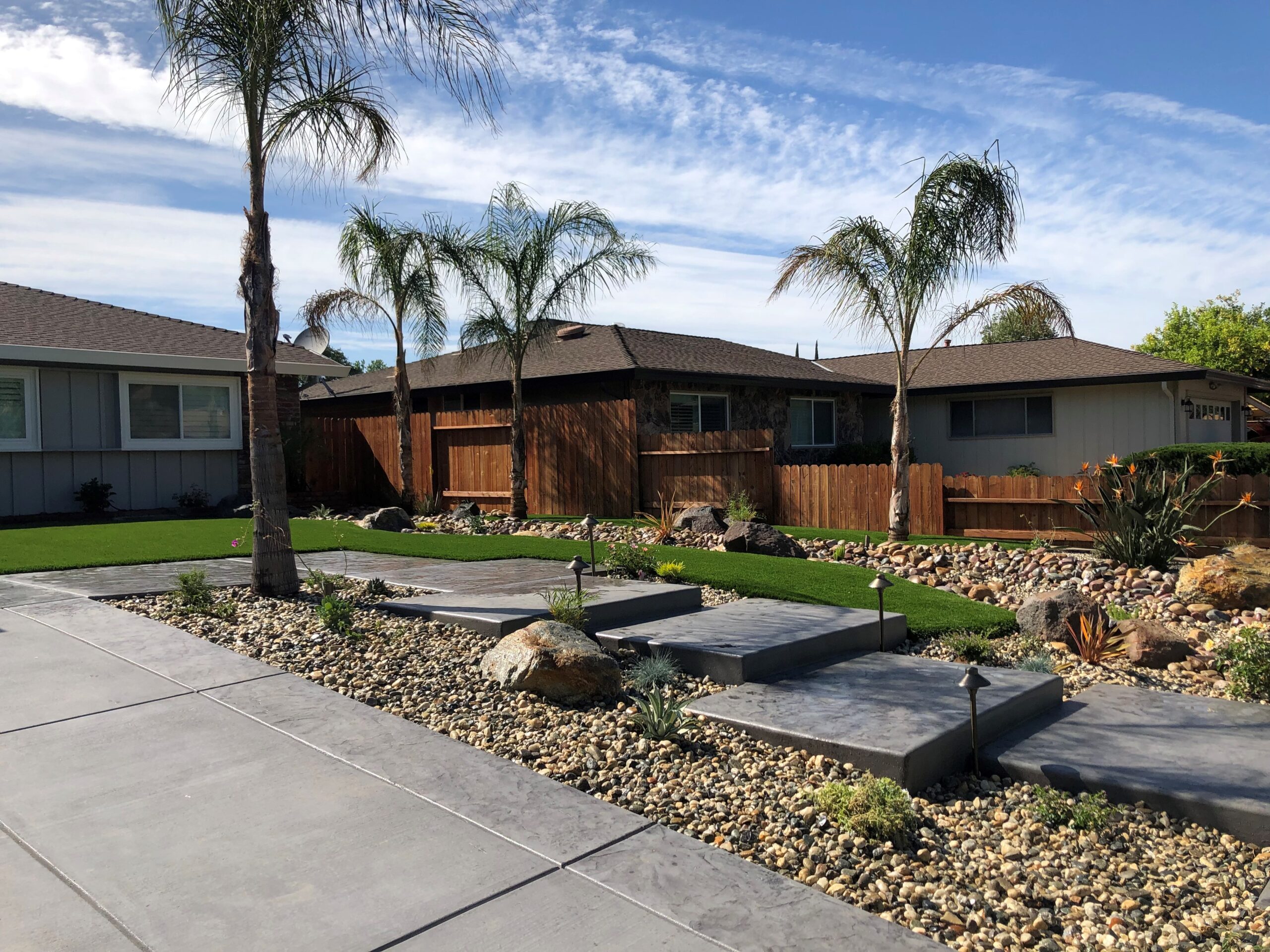 When a slab foundation settles, it creates sloping, cracking, or uneven floors. If your driveway settles, cracks can form, which become trip hazards. Depending on how the driveway or garage sinks, it could also collect water and drain it towards your home. This creates water intrusion issues and foundation damage.
Like a driveway, sidewalks and patios can crack when the slab settles. Due to the proximity to the house, it's very likely patios and walkways are going to drain poorly – and towards your foundation.
With our experience in creating various concrete patios, you can be assured of an extraordinary look and feel that you and your guests or family will enjoy. You will surely appreciate the level of attention that we put in this outdoor living space.
We strive to provide the best experience possible for our clients and ensure that your patio area is the perfect environment for you and your guests. With our expertise in ready mix concrete, concrete delivery, and concrete pouring we can provide the end-to-end service you need, all under the same roof!
Do you have cracks in your sidewalk? Do you need to extend the driveway a bit further? You may be worried about the crumbling edges of your driveway. Let our team at Exterior Improvement offer the solutions you need. We are a full-service team serving California. We handle all types of commercial and residential concrete work, and we do it with professionalism and guaranteed high-quality customer service. When you need reliable concrete contractors, trust us first.
Whenever you have damage to your concrete surfaces, give our team a call for a full consultation. We offer concrete repair services as a first step. Whenever possible, we want to help you save money by repairing existing concrete structures. This often means we need to be sure the foundation is in good condition to prevent ongoing problems. Whenever concrete repairs are possible, that is what we will do.
Our team can also help you with all types of concrete surfaces, including driveways, walkways, patios, and much more. We can demolish and remove old surfaces as well as install new ones. With years of experience, you can trust us to do an exceptional job for you.
We are happy to provide you with a full free estimate on the work you need to be completed.
Concrete walkways, concrete driveways, concrete patios, concrete decks, concrete pool decks, concrete sidewalks, concrete restoration, concrete overlay, concrete porches, concrete entries, retaining walls, concrete balconies, concrete floors, concrete extension, concrete slabs, concrete staining, concrete sealing, concrete finishing, concrete coloring, concrete leveling, concrete removal, garage floors